The Earth Warrior Within
How small changes can make a big difference. Scroll to find products that make less of an impact.
     For as  long as I remember I have spent time picking up trash and recycling off the ground. When I was in high school I would keep two bags in the bed of my truck. One for trash, and one for recycling. I go a little crazy about breaking any kind of packaging into as much recycling as I can. Although a lot of the time there are packages I just don't know if CAN be recycled. I want to do more…
I started keeping a reusable travel mug in my truck so when I'm out I don't keep using the throw away ones. And If I do get one, I use it till it's going to fall apart. I'm getting better about keeping my grocery bags with me, even when I'm doing regular shopping. I was very excited to go to our town meeting and vote against the plastic bags in our town! Still I want to do more…
My newest thing was getting the produce bags, and we are looking to sell them in our farm stand so others can too. I've also been using a hard container for my sandwich instead of zip lock bags each day. Still, can I do more?
In researching more ways that I can hurt the planet less, I've found there are so many people like me that want to make change, but are not always sure how. So my goal is to not only to do MY best to do better, but maybe help others that want to as well.
So here is my ongoing list of companies that are making products that will help us make less of an impact. I'll be adding as I go, and I'll let you know which ones I've tried, and what they are like.
Be an Earth Warrior with me!
(1) Grocery Bags
Reusable grocery bags really help reduce the amount of trash created from plastic bags. They can really be found anywhere. Most grocery stores have them, among other stores, and online as well. Here's some I was looking at online.
BeeGreen: 
Collage
https://www.collage.com/grocery-bags?lc=save50&utm_source=google&utm_medium=cpc&utm_campaign=shopping&gclid=EAIaIQobChMI-4Gx3vv94AIVCYvICh2H0gLXEAQYASABEgJmrPD_BwE
Eco Bags: 
https://www.ecobags.com/
 (2) Produce bags
Again using reusable produce bags helps reduce trash from one time plastic bags. Grocery stores are starting to have them, but here' a variety of other companies that make different sizes and materials.
Bed Bath and Beyond: 
https://www.bedbathandbeyond.com/store/product/natural-home-trade-reusable-veggie-bags-set-of-5/5038123?skuId=64083995&&enginename=google&mcid=PS_googlepla_nonbrand_kitchenfoodprep_online&product_id=64083995&adtype=pla&product_channel=online&adpos=1o2&creative=224484706035&device=c&matchtype=&network=g&mrkgadid=558375260&mrkgcl=609&rkg_id=0&gclid=EAIaIQobChMIk-fl3_L94AIVxcwYCh2V-QgvEAQYAiABEgJ9IfD_BwE&gclsrc=aw.ds
Organic Cotton Mart: 
Organic Cotton Mesh Produce Bags
Thrive Market: 
https://thrivemarket.com/p/chicobag-repete-mesh-produce-bags?utm_medium=pla_smart&utm_source=google&utm_campaign=Shopping_Engagement_Smart_Members&utm_content=812647010911&utm_term=na&gclid=EAIaIQobChMIk-fl3_L94AIVxcwYCh2V-QgvEAQYBSABEgKUkfD_BwE
Naturally Sensible:
Flip and Tumble:
Zakie:
https://www.amazon.com/Reusable-Washable-Superior-Double-Stitched-Strength/dp/B07FFRX5L1/ref=asc_df_B07FFRX5L1/?tag=hyprod-20&linkCode=df0&hvadid=241977010922&hvpos=1o7&hvnetw=g&hvrand=1211010425336810427&hvpone=&hvptwo=&hvqmt=&hvdev=c&hvdvcmdl=&hvlocint=&hvlocphy=9001958&hvtargid=pla-487323902561&psc=1
(3) Food wraps
Plastic wrap is another one time use plastic that I've used a lot of putting food away. Some food also needs that little bit of water to keep it fresh. Here is a great way to do so.
Bee Keeper 
https://www.google.com/search?q=keeper+bee&rlz=1C1CHBF_enUS718US718&oq=keeper+bee&aqs=chrome..69i57j0l5.3815j0j7&sourceid=chrome&ie=UTF-8
Discover a better way to store your food, all while reducing your impact on the environment. Keeper Bee is committed to enhance the lives of our customers, community, and our shared planet. The natural antibacterial & antifungal properties of beeswax & jojoba oil help to keep your food fresh, and allow the wrap to be used over & over again.
Bee Wild 
https://beewild.co/home-new-v2
At Bee Wild 100% of our profit goes to charities helping to save the bees.
ETEEShop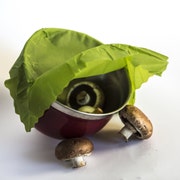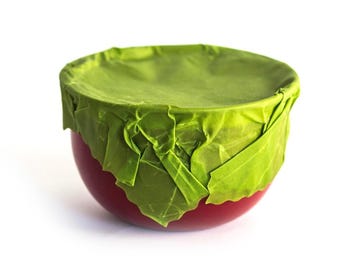 Say goodbye to plastic. Join the revolution.
https://www.etsy.com/shop/ETEEShop?ref=l2-about-shopname
Thrive Market   
https://thrivemarket.com/p/bees-wrap-assorted-sandwich-wrap-3-pack?utm_medium=pla_smart&utm_source=google&utm_campaign=Shopping_Engagement_Smart_Members&utm_content=854016005005&utm_term=na&gclid=EAIaIQobChMIp-3eidCE4QIVhAOGCh1orw2EEAQYBCABEgJwzPD_BwE
Thrown4aLoop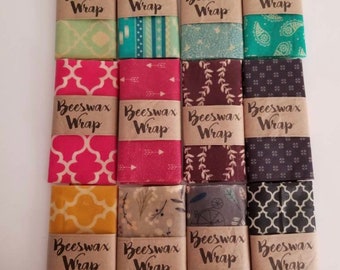 Beeswax Wrap reusable eco friendly food covers. Homemade Similar to Bee's Wrap. Quarterfoil 12 x 12
https://www.etsy.com/shop/Thrown4aLoop?ref=simple-shop-header-name&listing_id=669674041
Honey Bee Wrap  
https://www.amazon.com/Honeybee-Conscious-Eco-Friendly-Available-Different/dp/B07FQ7TYW4/ref=sr_1_1_sspa?keywords=Honeybee+Wrap&qid=1552671579&s=gateway&sr=8-1-spons&psc=1